We all want to give our children the best in life that we can offer. That can look like a lot of things – a stable home life, a good education, lots of warmth and love, and a successful future.
But when it comes to gift-giving, that can look like a lot of excess – expensive birthday parties, way too many gifts under the tree at Christmas, and overload that ruins the spirit of giving the gift to begin with.
My old approach to Christmas could be summed up in one word: big. 
I'd jam one hundred brightly wrapped presents under our enormous tree. But several years ago, something changed. As I watched my two sons open gift after gift on Christmas morning, I saw their eyes begin to glaze over. I paid attention. I saw them pick one or two gifts to enjoy and leave the others behind, overwhelmed, overstimulated, and perhaps a bit over it. That's when I realized: All of this wasn't for them. It was for me. And worse, it was teaching my boys the wrong things.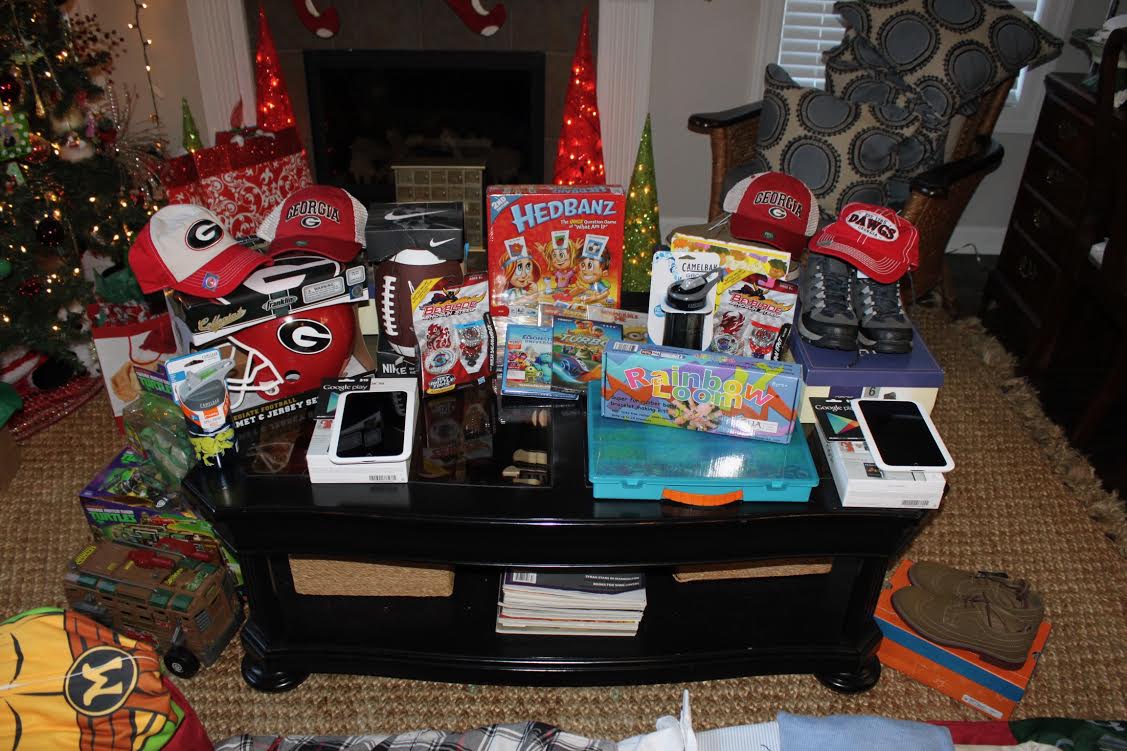 I thought to myself, "You are destroying Christmas. This is not what Christmas is about. This is not what you want your children to become – entitled brats who want more and more stuff." 
After that Christmas, we moved to this gift-giving structure: something you want, something you need, something you wear, and something you read. 
Instead of buying every gift they could ever want, we got super thoughtful about gift-giving. We found that they were much more discerning about what they desired and were more grateful for what they received. I did not come up with this concept myself – I heard it years ago. But I have to admit, it's changed our family. We all felt both lighter and enriched, as well as truly heard and seen.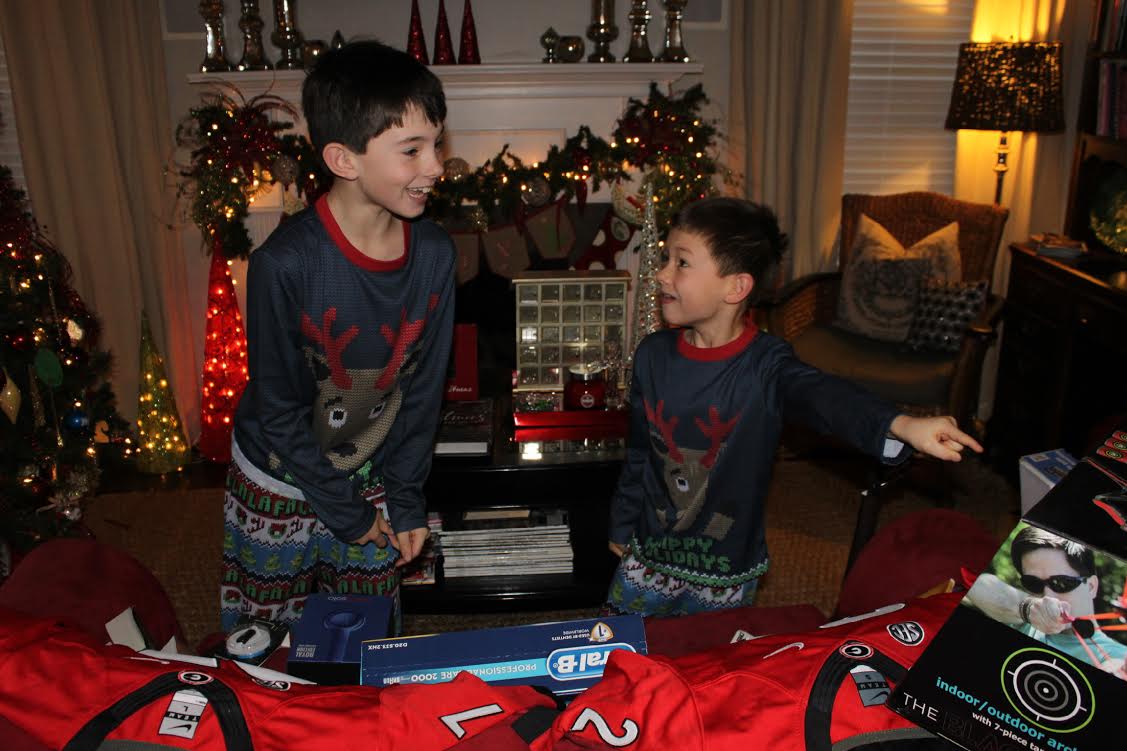 The effects were so positive, we decided to take it a step further. Now, instead of mountains of packages under the tree, we plan trips––big and small (and sometimes to actual mountains) –– and experience new and favorite places together. 
The first year, Santa brought our family a ski trip. It was an activity we had never done together as a family and it's fueled a passion for the sport in our boys. Spending that quality time together in a time that can often feel hectic was a game-changer for our family.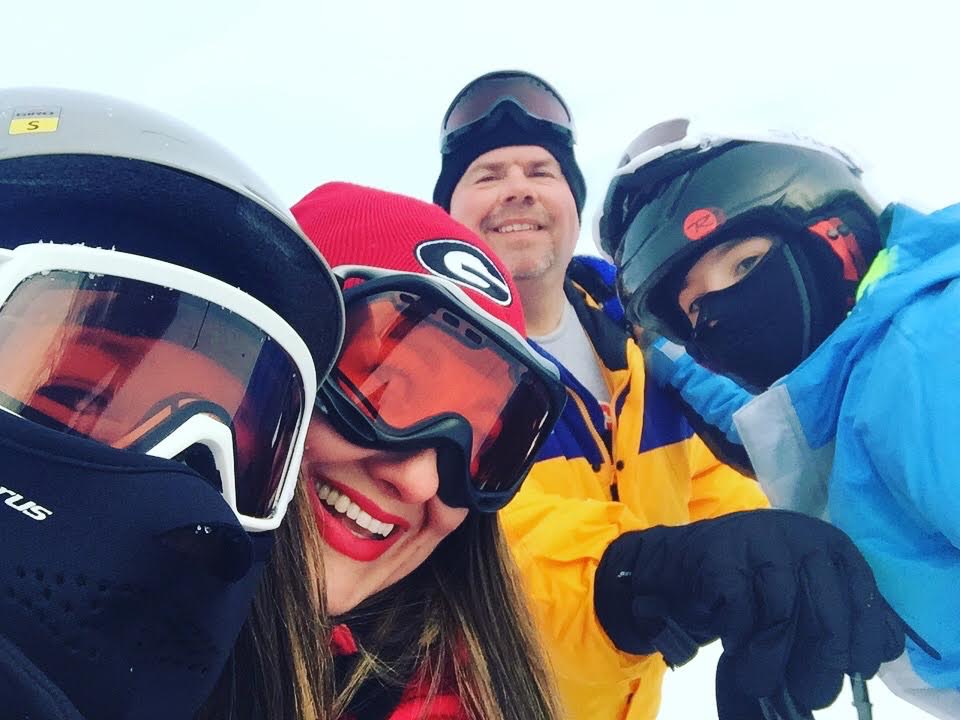 I want to stress that these trips don't have to be outlandish and pricey. Some of these trips are overnight, but we often go on quick day trips, too. You can afford to have special moments together that don't cost much at all. I realize this may not be the ideal set-up for every family, but it's worked beautifully for ours. 
Another way that we've made Christmas work for our family is by drawing boundaries and making our own traditions. This time of year can create so much outside pressure – to travel to visit family, to attend all the events and parties, to put everyone else ahead of yourself. 
This year, I encourage you to protect time with your family and put their needs first. For us, that looks like dedicated time for our nuclear family. On Christmas Eve, we attend the candlelight service at church, then we come home for our big dinner and communion around the tree. On Christmas morning, I get up to make breakfast, we open gifts, and we stay in our pajamas all day. That evening each year, we go to the movies and then our local Waffle House, where we love on the people who work this special holiday through time together and generosity. That may sound very different from your traditions, but our family looks forward to these traditions every single year. 
Ultimately, the takeaway isn't really about the gifts or traveling at all. It's this: Don't be afraid to think differently––and then act on it. Don't be afraid to make Christmas work for your specific needs. Think about what works best for your family. That will lead to the happiest holidays.