Duck Dynasty daughter Sadie Robertson may be famous because of her family's reality TV show, but her YouTube channel and "Live Original" tour have her making a name for herself on her own—with good reason. Sadie takes her winning smile and warm Southern accent with her as she gives teens her age and younger advice on how to navigate these tough adolescent years and maintain a life with God—and many Christian parents of teens should take note. It seems we could all learn a thing or two from Sadie—or at least use her videos as conversation-starters with our own teens.
Sadie's latest video offers some really simple, quick advice that could make a HUGE difference in any of our lives, but especially our teens': take a 5-second pause before you make a decision you're not sure about. And if you have to say "NO," and it gets awkward? Remember that 5 seconds of awkward is WAY better than a LIFETIME of regret.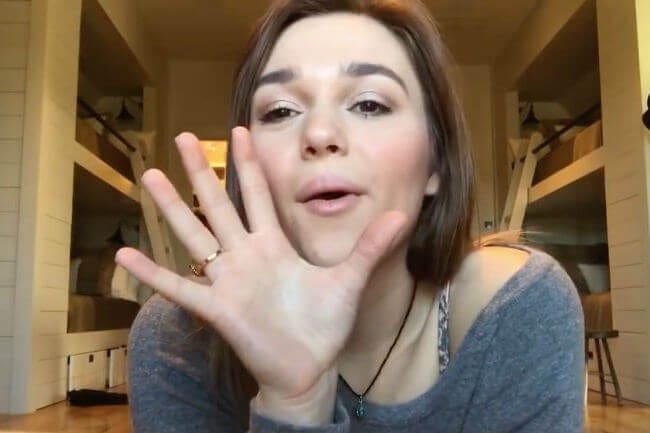 Sadie gives examples of "awkward NOs" that could change your life: saying "no" to getting in a car with someone who's been drinking, saying "no" to underage drinking, and saying "no" to going too far physically in a relationship. But she also says that saying "YES" when you need to can be awkward as well—such as saying "yes" when you feel God prompting you to talk to or comfort someone you don't know very well, or talk to someone who doesn't know Christ about Him.
Whatever the situation, we can ALL do better by taking a pause and thinking before we speak. But Sadie's right, in the many tough peer-pressure situations our kids will face, 5 seconds of awkward CAN save their lives, or save them from a lifetime of regret. But they won't know that if we don't talk to them about it first. So moms and dads, whether you use this video or not, get talking with your kids about WHAT they're going to say BEFORE they're in these situations.
It might be awkward for YOU…but that short period of awkwardness when you're talking with your kid could save YOU from a lifetime of regret as well.