I just celebrated my 18th wedding anniversary last week (yes!!), and while I have enjoyed a very happy marriage, I have also learned that I am a way more selfish person than I ever thought I was before marriage! Sharing your bed, home, and life with another person is not for the faint of heart, and dang, there are some struggles that have been really real. (More for me than for my husband, because I have also learned over the years that he is basically a saint.) So, when I came upon a hilarious list of marriage tweets and memes on Listables' Facebook page this morning, I laughed like a crazy person, even though I was alone in my house at my desk. Just me, my hysterical tears, and my laptop –these marriage tweets were THAT GOOD! So good, in fact, that I could NOT resist sharing them with you! Please grab a box of tissues and enjoy the marriage TRUTH I'm about to drop on ya — these marriage tweets will make your day!
1. That's HOT 
2. Don't tell me dreams don't come true!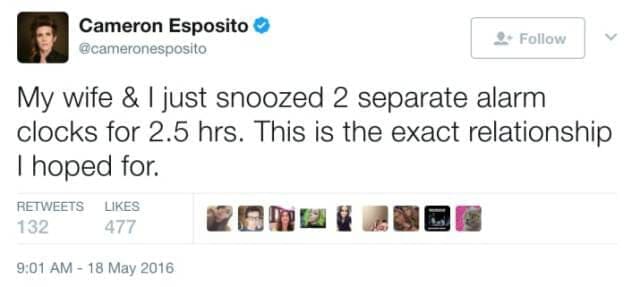 3. I would KILL HIM. KILL. Also, the Cheetos are MINE NOW.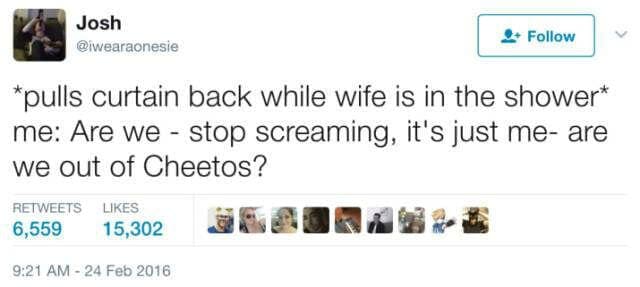 4. Not just married, but OLD. Clearly.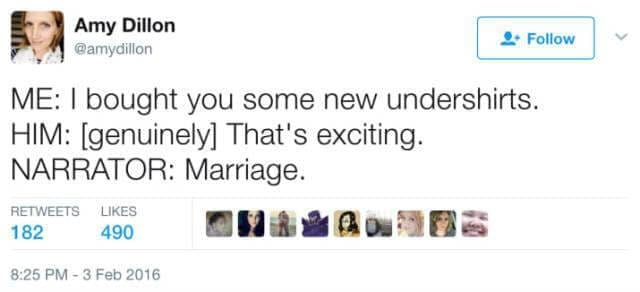 5. Nice try!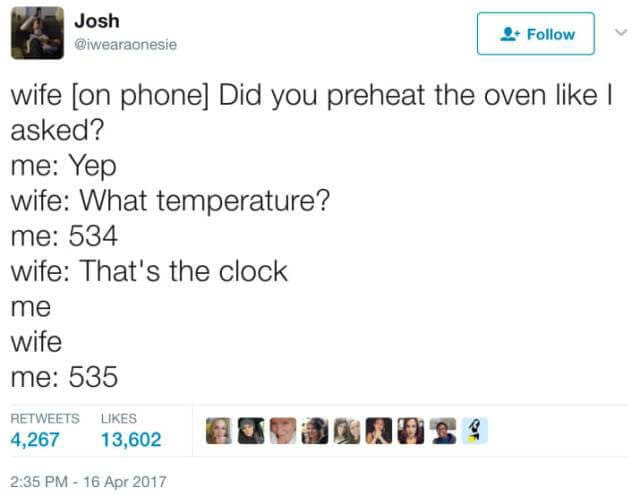 6. My husband would SO DO THIS!! #busted