Pregnancy Announcement Ideas!
For anyone who's ever taken a positive pregnancy test, you know the excitement, and utter freak out that ensues upon seeing that second pink line.
Just the other day, a girlfriend of mine took a test, knowing pretty certainly that she was pregnant with her second child. She saw the first line and took a deep breath—almost in relief. Then the second line appeared out of nowhere and she proceeded to "lose her mind."
Becoming a parent changes everything. I like what her husband said when she told me they were pregnant. She shared the news and explained that it had not been planned, and her husband jumped in and said, "It's been planned all along. Jesus has known all along that this child is ours. They've been prayed for and now prayed over."
How cool is that? The Lord is not surprised by that which surprises us.
Still, when it comes to announcing your pregnancy, there are a few things to keep in mind.
Most experts recommend waiting until the "safe" mark, which tends to fall around 14 weeks. This is when you're most likely clear of a possible miscarriage.
But that's just what most experts suggest. In our house, we tell our family and inner circle early. Close friends who will be praying for us and with us through the entire process—whatever that may or may not look like.
There is a life to be celebrated. Don't hold back from sharing and praying out of the fear that miscarriage may take away that excitement. We were made to live in community. Your family and inner circle will be the ones to lift you up in whichever ways you need it.
That being said, we do recommend waiting to share it on Social Media.
There's a certain sting that comes with social media and pregnancy announcements. It manifests in several ways we may not realize. For starters, miscarriage in the social media age is a whole different ballgame. Turning to your family and close friends for prayer and support during that time is what most people need. But announcing the loss of a child on social media (though it de-stigmatizes miscarriage) is a mountain no mama should have to face.
Miscarriage aside, waiting to post on social media is actually good for your sanity and mental health. That little baby will be growing inside of you for nine months. But people will be asking you questions about your pregnancy for what feels like nine YEARS if you make it public knowledge too soon.
Not to mention, the sting that comes with social media for the 25% of women who are struggling to get pregnant. Your sisters, your friends, women who will follow your journey, but grieve their own.
Use discernment, and share your life with your physical friends—those you see and/or talk to regularly. Your virtual friends will know when they need to.
Of course, living in the social media age, you're going to need one awesome pregnancy announcement. Something you can capture and keep, and look back on for years to come!
Here are 19 Pregnancy Announcement Ideas that'll put Pinterest to Shame.
Pregnancy Announcement Ideas for your Partner
Hello Daddy Onesie ($12.99) 
2. The Element of Surprise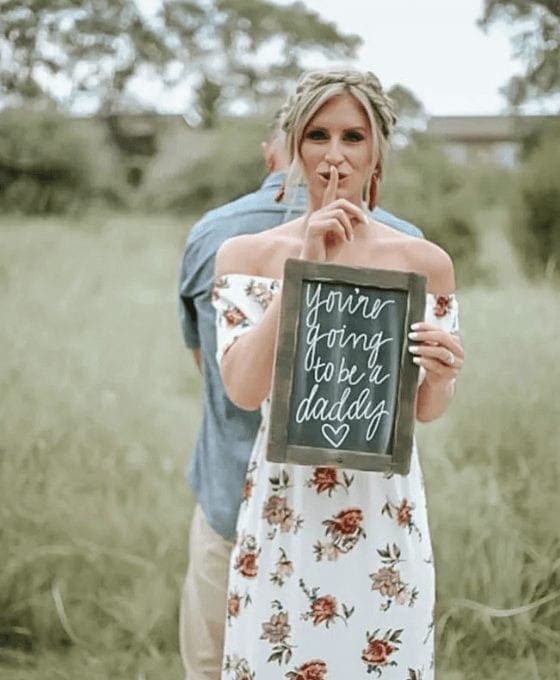 Set up a photo session and have the photographer instruct you to write three of your favorite things about each other on a chalkboard. On the count of three, reveal your lists. Only, mom's list will have a pregnancy announcement instead!
3. This Cutie Love Note ($4.75)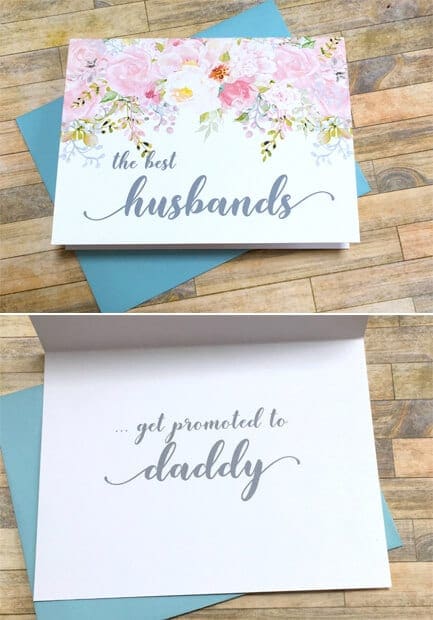 4. This clever scratch-off that's better than winning the lottery ($3.63)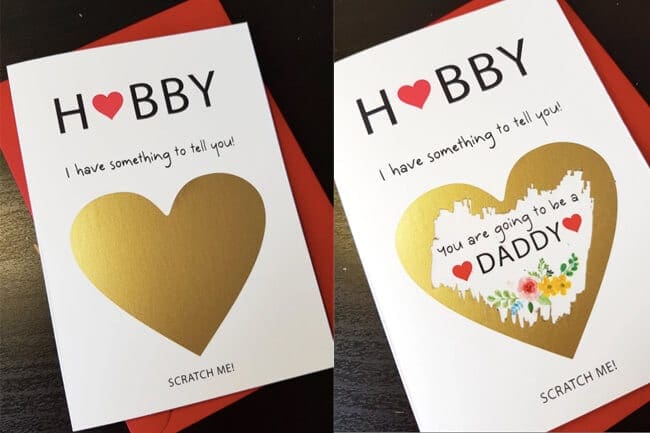 5. His & Hers T-shirts ($33 for the set)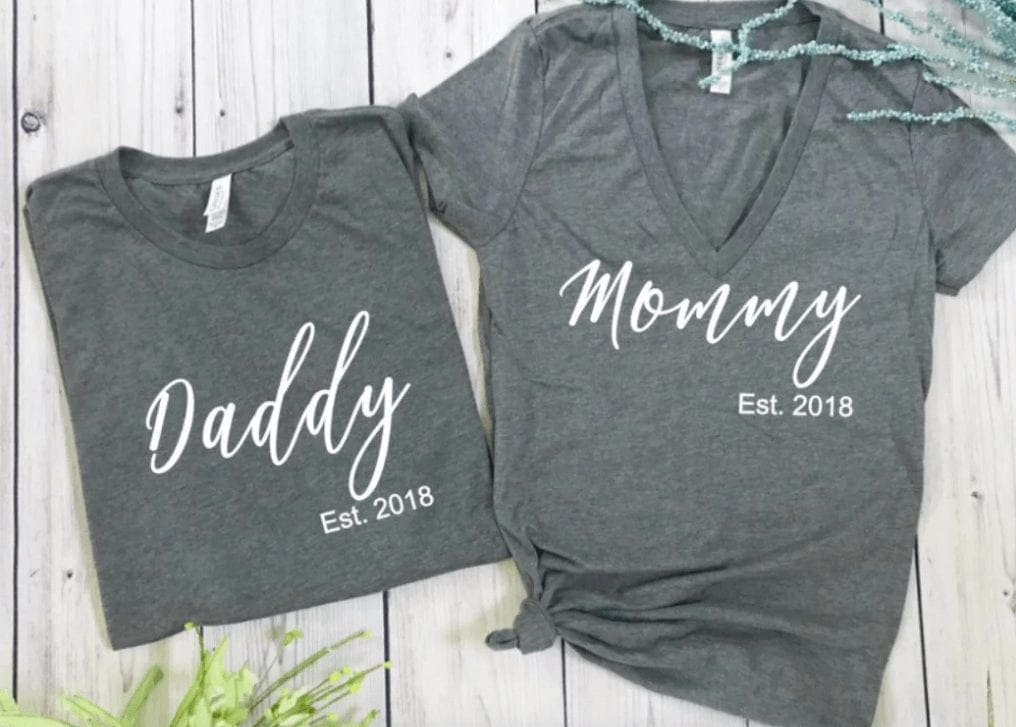 Pregnancy Announcement Photo Opps
As a photographer myself, it is my not-so-humble opinion that photo shoots are ALWAYS the way to go! They give you the chance to capture you as a couple in this season, and carve out this moment in history. All of the pregnancy announcement ideas in this post can be photographed and used in whichever way fits the two of you!
6. Give Your Friends & Followers a Double-Take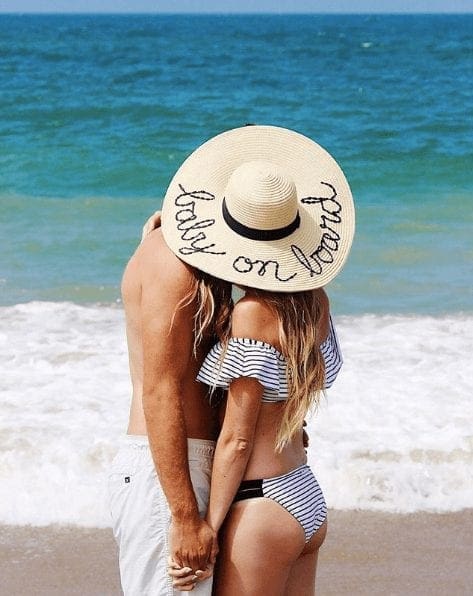 7. For all things in life, accessorize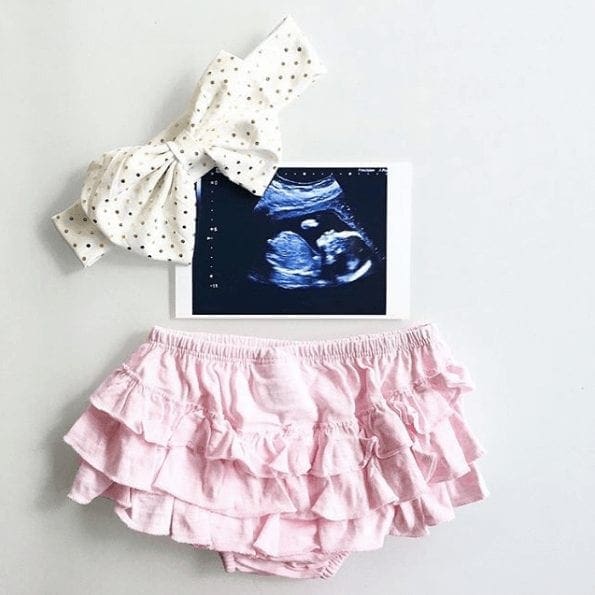 8. Use your current "child"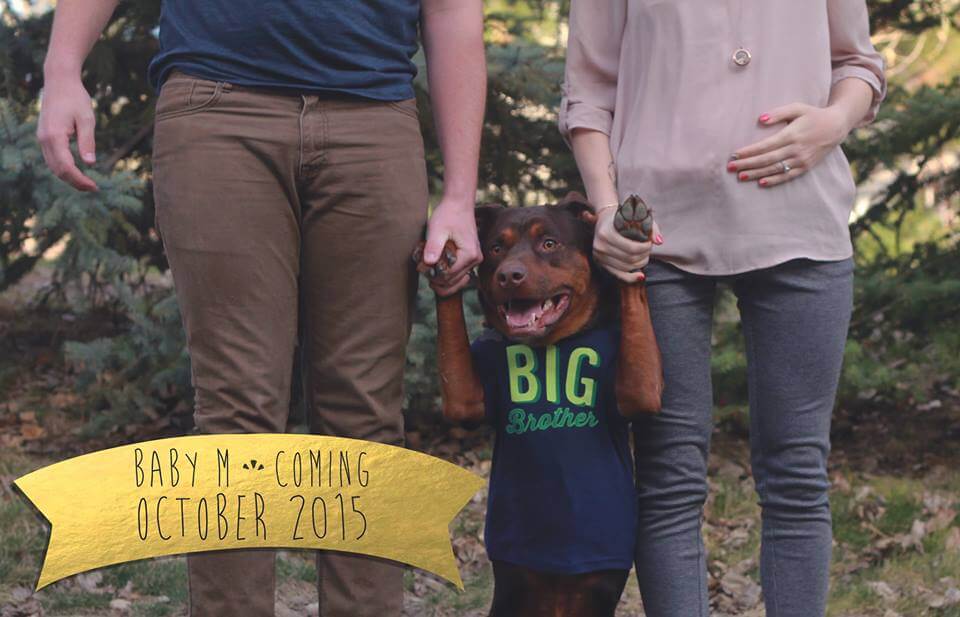 9. Or your actual child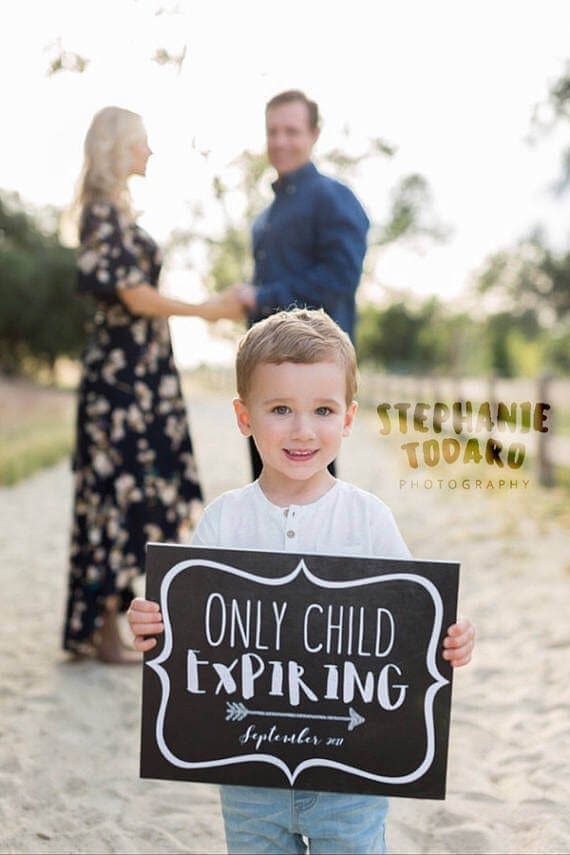 10. Use Props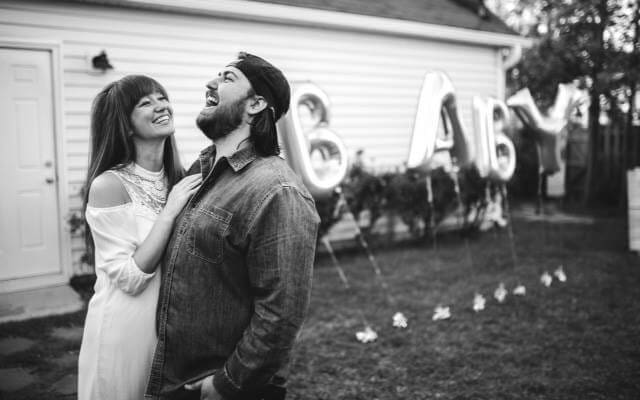 11. And Puns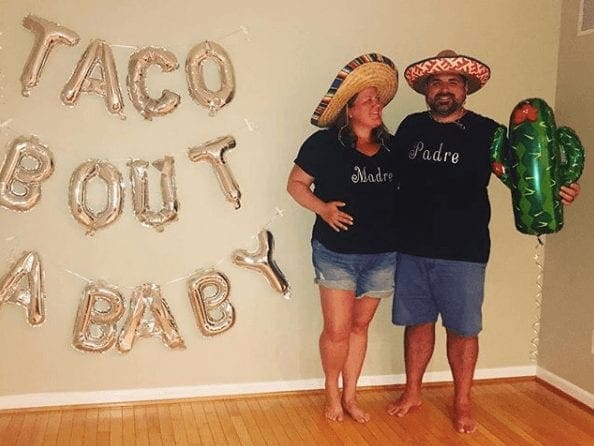 12. Compare your bumps
Check out Chip and Jo's pregnancy announcement!