10. Owlet Smart Sock 2 Baby Monitor ($299.99) 
This smart sock baby monitor is designed for peace of mind with specific and detailed alerts. Worth the splurge, the Owlet Smart Sock can track your baby's heart rate and oxygen levels, then notify you if something changes or appears to be wrong.
11. Baby Brezza Formula Pro One Step Bottle Maker ($179.99) 
The Formula Pro is the Keurig for babies, and it's THE thing to have on your Target baby registry. It uses worldwide patent-pending technology to measure and mix water and powdered formula to the perfect temperature (about 98 degrees) and consistency. With the push of a button, you can prepare a bottle within seconds that has no air bubbles. The water and formula powder are stored in airtight compartments right in the machine, so it's always ready for you when your baby gets hungry.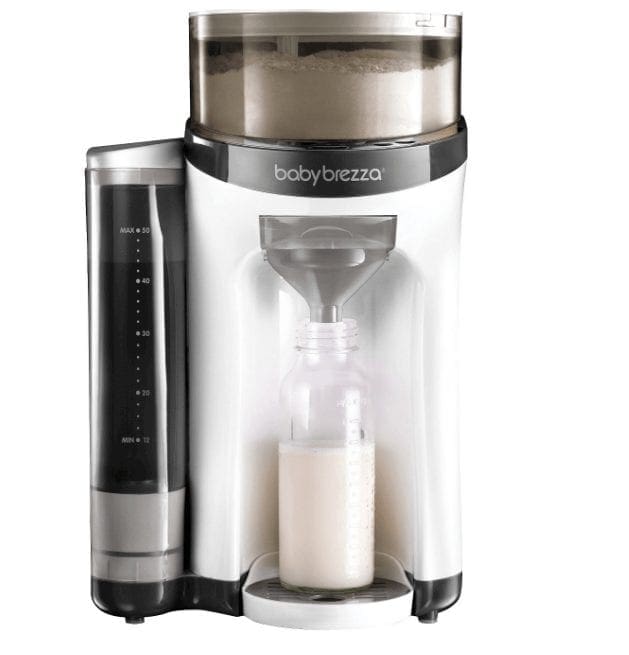 12. Boppy Bare Naked Nursing Pillow ($29.99) 
Whether it's late night feedings, staging cutie newborn photos, or simply an adjustable pillow to rest your arm on while cradling your sweet babe, the Boppy Bare Naked is the way to go. It's machine washable, and fits a WIDE variety of Boppy Pillow Slipcovers to match you and baby's style. It's a must-have for every new mom.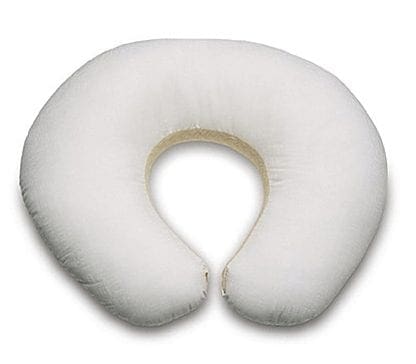 You guys, I want this stuff for myself. Whether it's cutie clothes for your babe, or everything you need to decorate your nursery, Cloud Island has got you covered with adorable products, beautiful prints, and everything that Target design embodies, rolled into a baby line.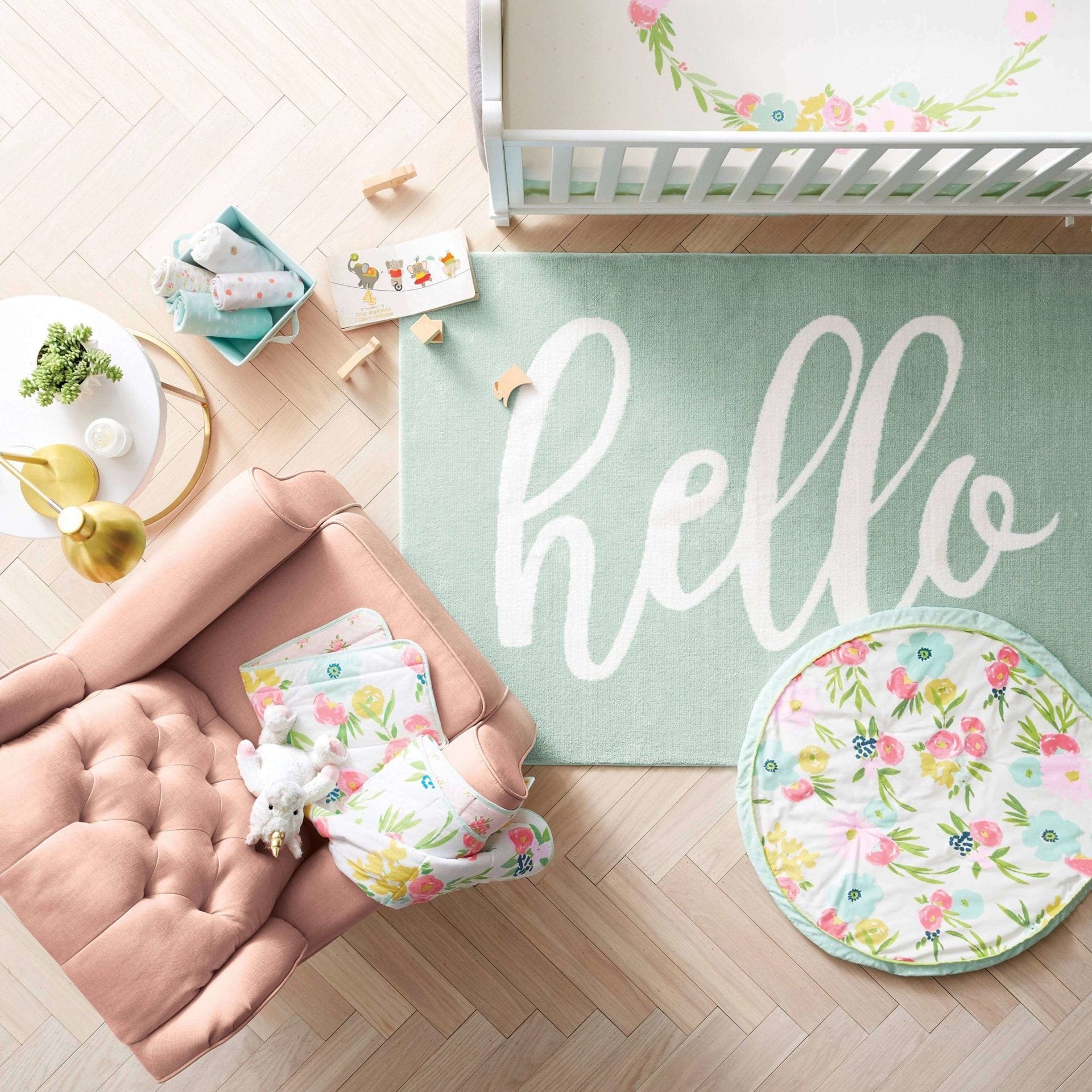 Oh, and they also make diaper bags, which cost $29.99. Need I say more? 
14. Boon Lawn Drying Rack ($21.99) 
This beautifully designed drying rack is the perfect "grassy" addition to any kitchen. Perfect for drying items of all shapes and sizes. Easily holds items upright for drying while excess water collects in bottom tray.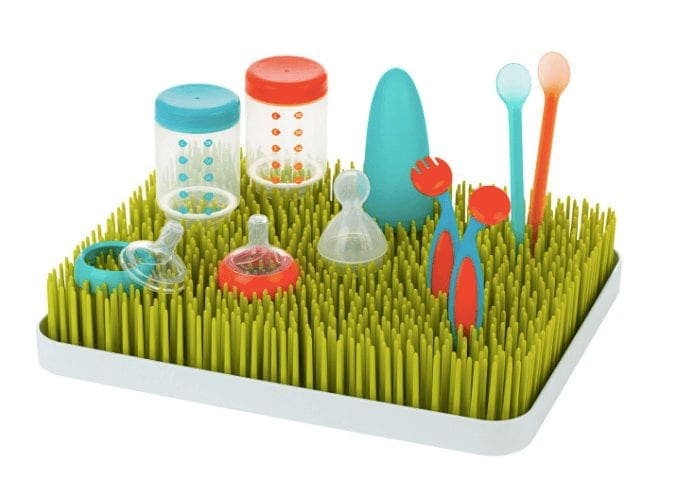 15. Honest Company Organic Nipple Balm ($12.99) 
Ah, the things they don't tell you about motherhood—like raw nipples. ALL. THE. TIME.
Treat your girls to a little TLC with The Honest Company's organic nipple balm. Made with certified organic ingredients, this nipple balm helps relieve and revitalize sensitive, sore or chapped nursing nipples.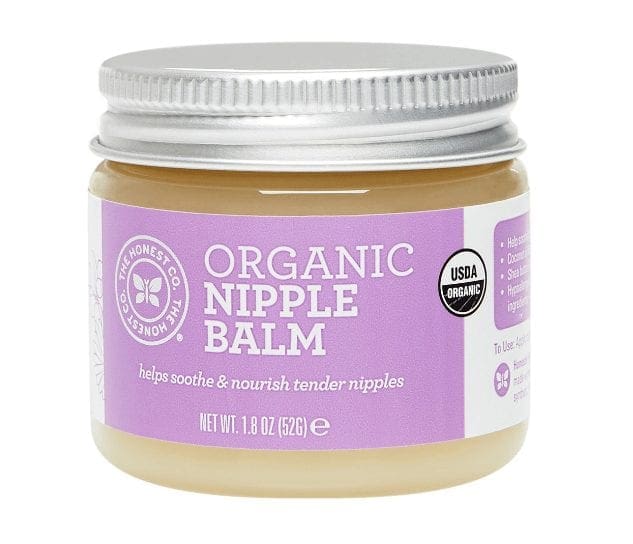 16. Ubbi Diaper Pail ($80)
Hide stinky diapers in style with this steel diaper pail that traps in odors.
"We have the Ubbi diaper pail that really has kept the diaper stink under control. We liked it much better than the diaper genie, and you can also use regular garbage bags in the Ubbi so that's nice too."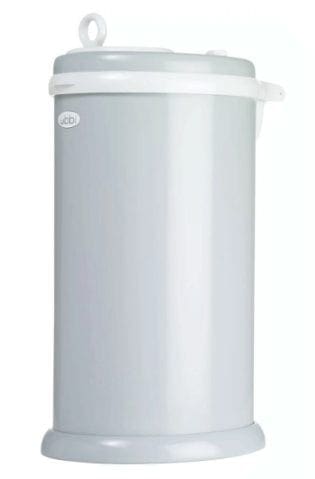 17. Infant Optics Video Baby Monitor ($165) 
With all of the baby monitor hacking that's happening these days, it can be hard to decide which monitor is right for you. Many of the video monitors on the market have a good-sized video screen and connect to your home's wifi. But the video monitor with the best rating, also happens to be the safest. The Infant Optics Video Monitor tends to look a little less fancy than some of the other monitors on the market, but it's connection and safety features are outstanding.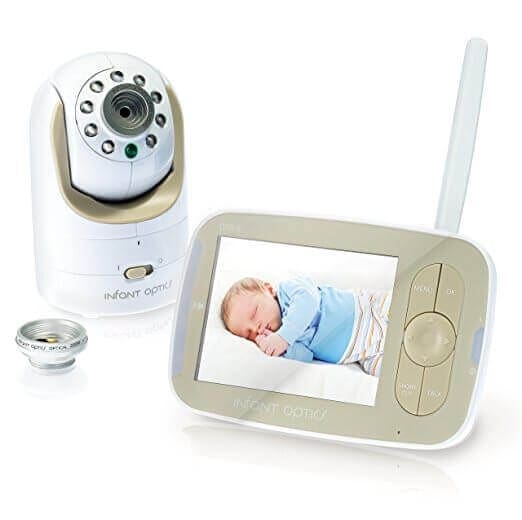 18. Sophie la Girafe Teether ($24.99)
Never have I ever seen a Target baby registry without a Sophie. This little giraffe is a mommy-favorite for all the right reasons. Made from 100% rubber, Sophie stimulates all five of your little one's senses, while doubling as the perfect companion.
As we all know, the shopping possibilities are endless at Target. So these are just a few of the top rated Target baby registry items that we highly recommend.
But wait! We haven't even told you the best part! When you sign up for a Target baby registry, you also get a free gift!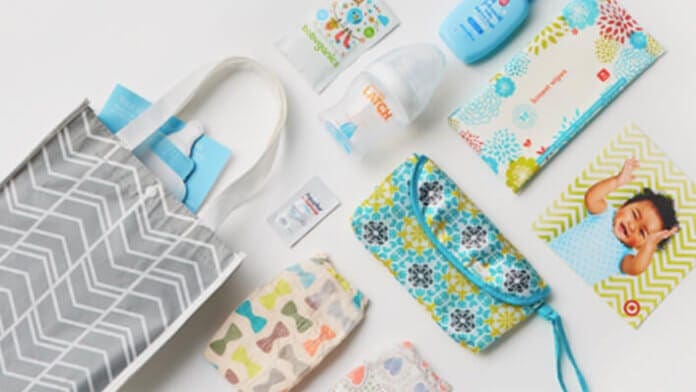 The contents of each welcome kit may vary, but you can count on receiving over $100 worth of coupons and some name-brand baby product samples, handpicked just for you. Plus receive a 15% discount on everything left on your registry 8 weeks prior to your due date, and hassle-free returns for up to a year after baby arrives!
You seriously can't beat it!!