I watched my kids play in the living room. It was quiet time. My son was napping and the girls were playing quietly on the couch. It was one of those peaceful mom moments you try to get just a whiff of before its gone like a puff of smoke. I looked at our beautiful children and got lost in a daydream. It's been 9 years since we lost our first baby, but I still often wonder what life would have been like with her. 5 years after that, we gained another angel baby. I don't talk about it. No one talks about miscarriage. And who can blame them? Who wants to hear stories about the babies that never were and the moms that never got to be?
Inspirations by Liz Photography
I looked over my shoulder at the back door. Light was spilling in through the glass and it filled my photographer's heart. Photographer met Mother inside my mind and I knew 9 years was long enough to think about it. If I didn't give my loss a face in that moment, I never would. I grabbed my camera and fiddled with the settings. Anxiety bubbled in my stomach. Did I REALLY want to face HER again? Did I want to remember the mother that never was? Yes. She is part of me. She is part of many women. She needed a face.
So I gave her one. I turned on the timer setting, set my camera on my dog bowl, and remembered coming home from the hospital after being told I'd miscarried. I remembered crying on the floor, alone.
I carried SO much baggage out of the hospital with me the day they told me I'd lost the baby. I thought I couldn't have kids because of misinformation the ultrasound technician gave me. I felt the judgement when she found out I was young and unmarried, I felt the shame. There was a distinct feeling that I should be silently GRATEFUL. I thought there was something mentally wrong with me because I was DEVASTATED over a baby I'd never held. The one person with me that day asked if I was OK, and I told her yes because I couldn't logically explain why I wasn't. I sobbed in the bathroom at work into my sweater to muffle the sound because I couldn't rationalize it.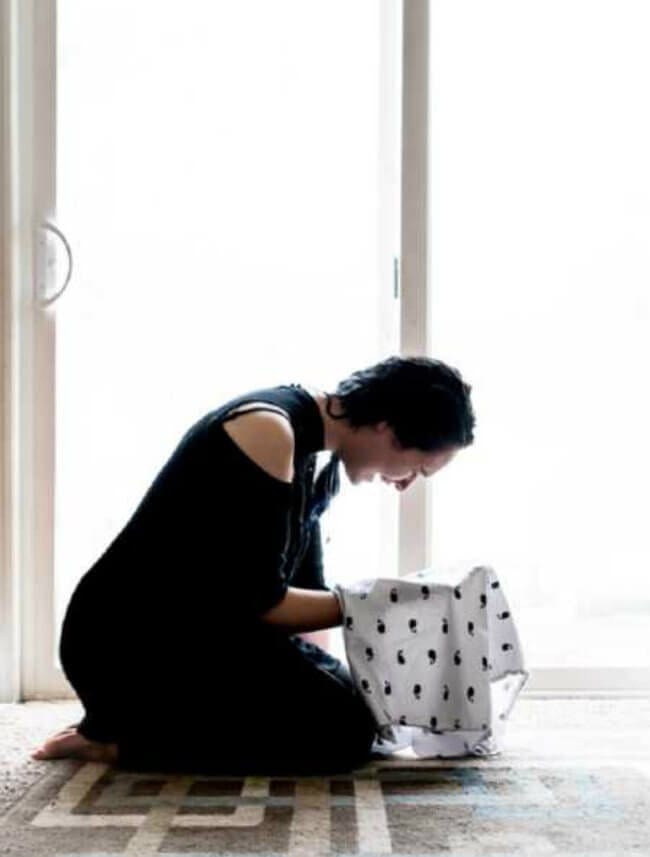 Inspirations by Liz Photography
When I lost our second, I didn't tell. It took me days to tell my husband. I didn't even get the chance to tell him I was pregnant before it slipped through my fingers just like that.