10. Ronald McDonald and a Happy Meal
This creative costume will have your wallet say I'm Lovin' It.
Via Pinterest
11. Wayne and Garth from Wayne's World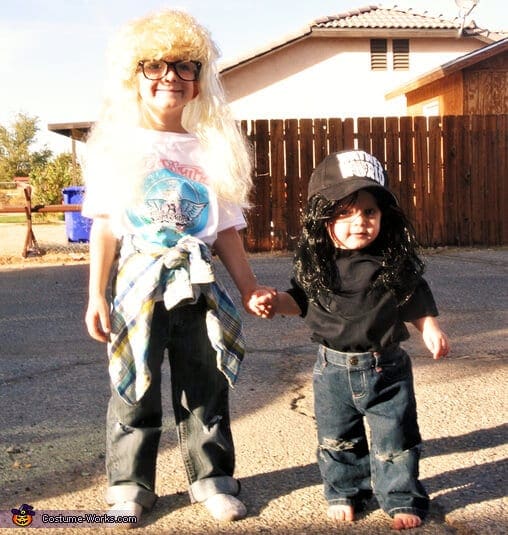 BFFs Wayne and Garth make a hilarious (and adorable) duo.
Via Costume Works
12. Willy Wonka and an Oompa Loompa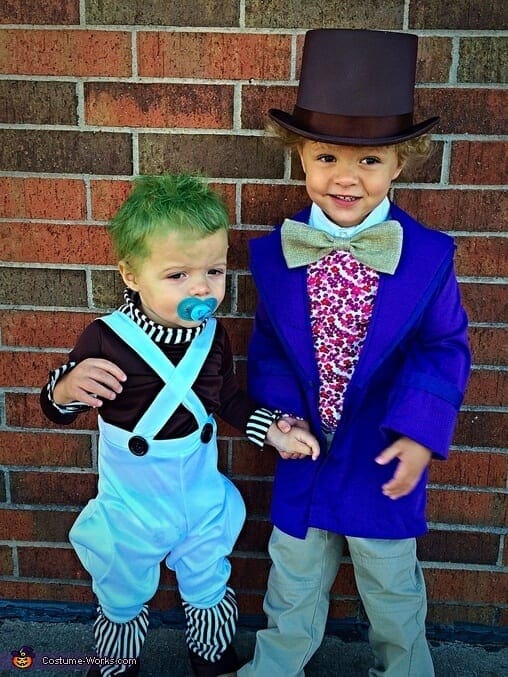 Give your boys the golden ticket of costumes this year.
Via Costume Works
13. Woody and Buzz Lightyear from Toy Story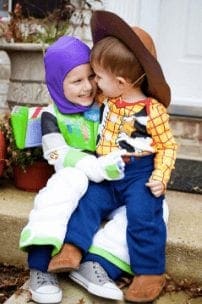 When you have a brother, you always have a friend.
Via Ashley Mellott
14. Mario and Luigi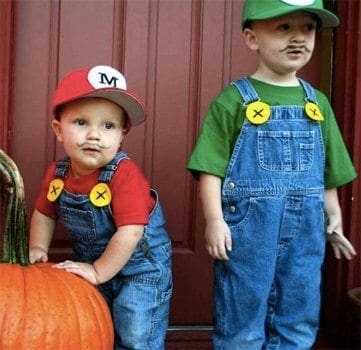 Push play with this adorable and easy costume.
15. Excavator and Crane
Adorably creative for the little builders in your life.
Via Danielle Bartran
16. Stuart and Bob from Minions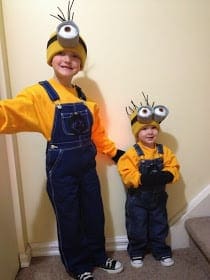 A perfect Halloween costume idea for your little minions.
Via Mamy Antenada
17. Doc and Marty McFly from Back to the Future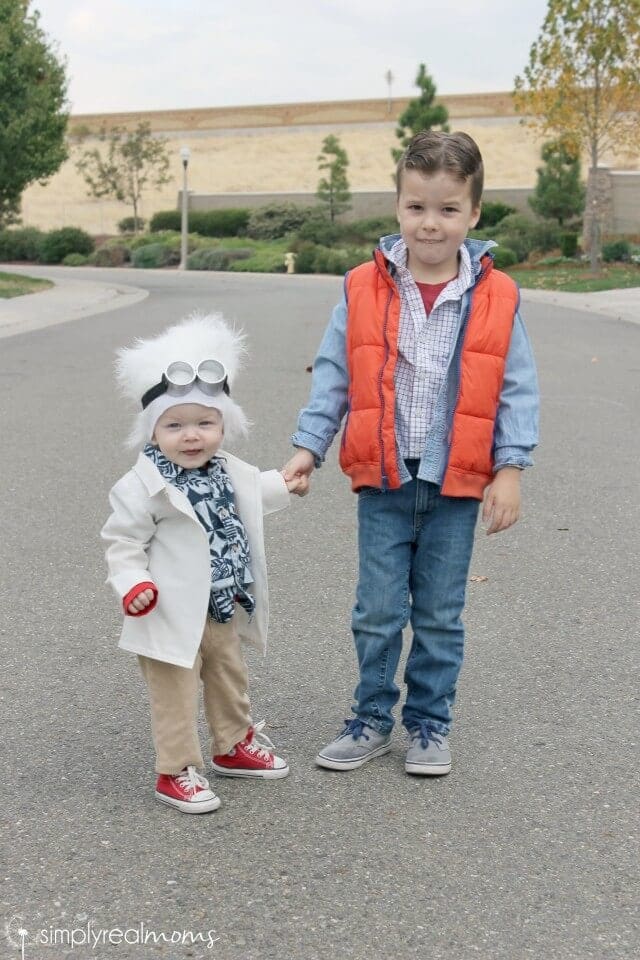 You don't need to go back in time to recreate this oh-so-cool costume.
Via Simply Real Moms
18. A Monkey and a Banana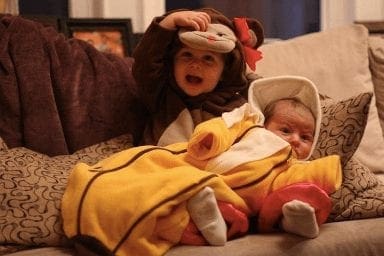 Can you think of a better pair?
Via: Nicole Kapos
19. Peanut Butter and Jelly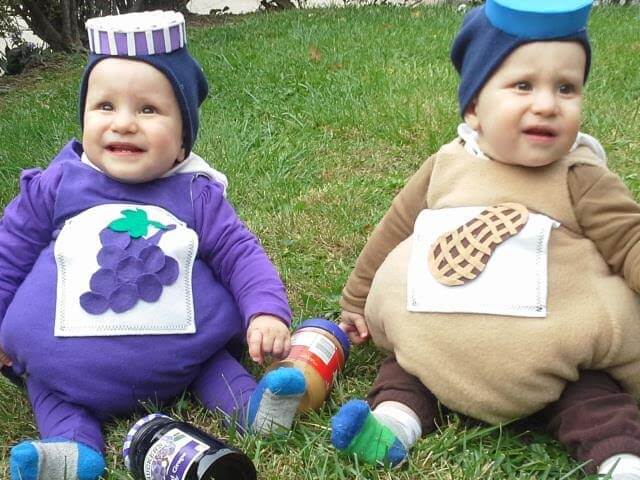 …maybe I can.
Via  Twiniversity
So there you have it! 19 of the best Halloween costume ideas for brothers. I hope this sparked your creativity and remember — keep it simple when it comes to dressing up your boys for Halloween!