The semi-annual car seat trade-in event kicked off September 3rd and runs through Friday, September 13th.
The retailer will accept all types of car seats for the trade-in—broken, expired, used, functioning, and even those with goldfish crackers permanently squished into them.
All you have to do is bring your old car seat to any Target location nationwide, and drop it off in the car seat trade-in recycling bin (typically located at customer service). That's also where you'll pick up your 20% off coupon. But keep in mind, the trade-in coupon is only valid through September 14, 2019, so you'll want to pick up a new travel system fast.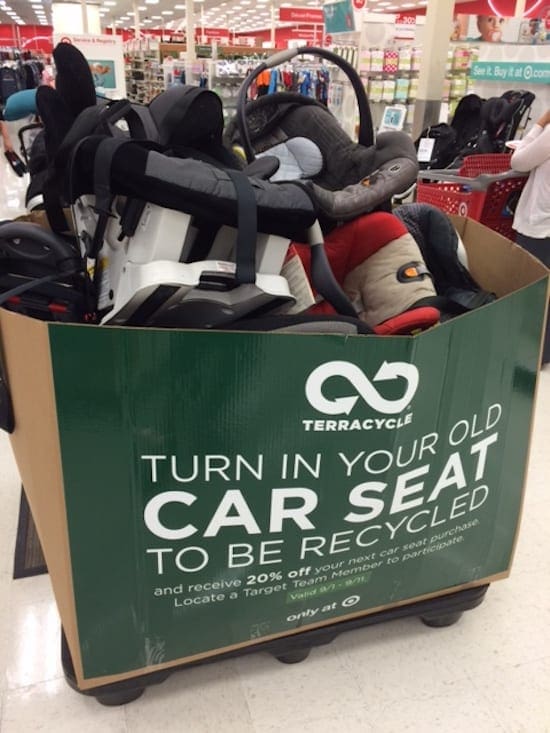 Target's car seat trade-in program has been running since 2016. In partnership with Waste Management, the event has contributed to recycling more than half-million car seats so far.
The event is so popular, that competing retailers like Walmart are putting their foot in the ring as well, launching their own car seat trade-in which is also happening this month.
In honor of National Baby Safety Month, Walmart is giving a $30 gift card in exchange for your old car seat.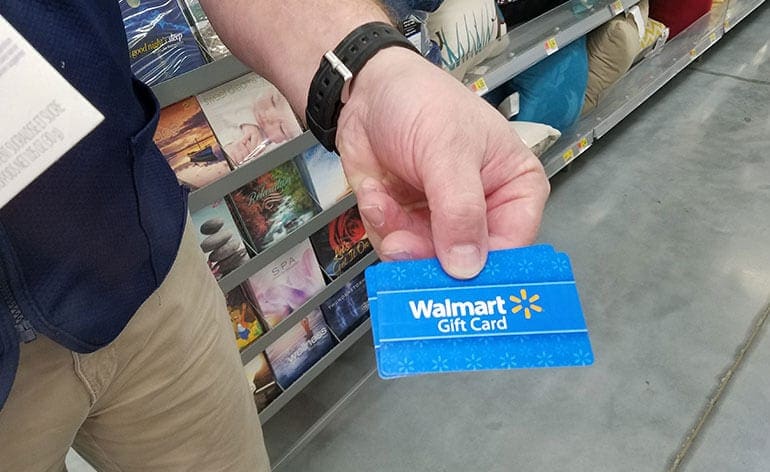 The event runs from September 16-30th, which is good news for anyone who misses the Target event, which ends September 13th.
The gift card can be used on any future purchases, either in-store or online and is not limited to baby products.
Unlike Target, there are a few limitations to what Walmart will accept for the trade-in with partner TerraCycle. Booster seats are excluded, and there's a limit of two car seats per household, but other than that, the entire process is just as simple.
Just bring your old car seat into a participating Walmart location and drop it off at customer service. Pick up your $30 gift card and get on with your day! It's really just that easy.
So what are you waiting for? Get yourself and that old car seat over to one of these trade-in events this month and start reaping the benefits of recycling!