With Thanksgiving just one week away, people are pranking their moms by asking how long they should cook a full turkey in the microwave.
The social media challenge is taking over the internet this week, and the responses are ACTUALLY the greatest thing you'll read all day!
Things pretty much went one of two ways. Some parents responded with a supportive, but cautious encouragement to their obviously desperate and potentially deranged child, while others came extremely close to disowning their offspring altogether.
Have you asked your mom the viral turkey question yet? If you do, reply with her response! pic.twitter.com/cKmqF4TgEN

— Emily McCain (@emilynmccain) November 16, 2018
This savage mom who pulled the only line any mother every needs.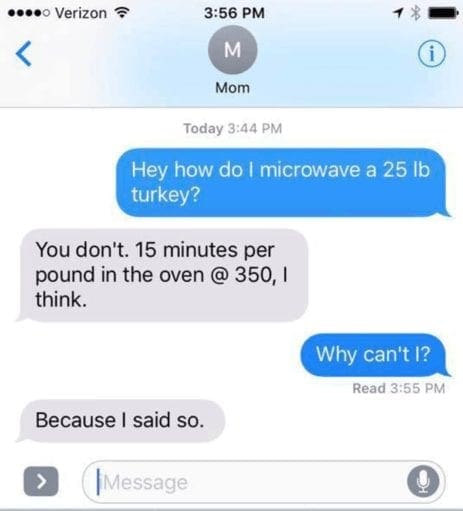 This mom who figured there was absolutely no logical reasoning for her kid to be asking this question.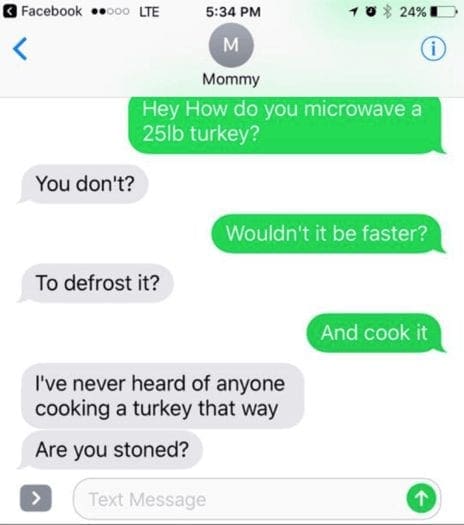 Mom is never wrong, you silly, silly child.